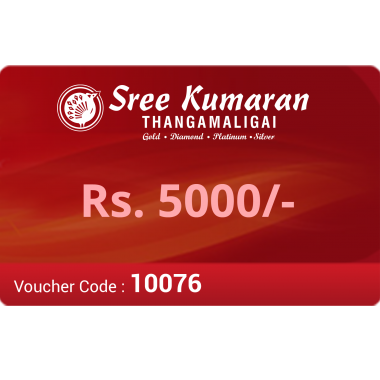 Product Disclaimer
Stone weight 100% Less from Total weight for all 22K Jewels. All jewels are BIS Hallmarked And HUID
Product weight may vary based on the availability of product at the time of purchase.You may confirm with our online chat consultant or with our customercare phone: +91 9994981888 email: ecom@sktm.in.
Product Delivery-duration is subjected to availability of product at the time of purchase. Minium of 10 days and Maximum of 25 days. Please contact us through mail or phone for any customized delivery.
Transaction Charges 2 % applicable for gold coin purchases.
Return policy applicable only within 3 days from the delivery date.
Return applicable only received damaged or wrong product received.
NEFT payment Accepted only for Customized Orders:
Now you can make payment by NEFT and RTGS: (Mention ONLINE PURCHASE in Payment Remark)
BANK DETAILS:
Name: Gajaananda Jewellery mart india pvt ltd
Account number : 57500000532851
IFSC : HDFC0001971
ACCOUNT TYPE: Current
Gift voucher Rs 5K
Product Details:
Product Code: Gift Voucher

Metal: Giftvoucher
Availability: Out of Stock
- Gift Cards will be send by courier.
- Gift card is redeemable at our all sktm branches.
- SKTM gives 3 months validity to gift cards from the purchase date.
- Only can buy gold and silver ornaments using the gift card.
- Gift Card cannot be converted to cash.
- Gift Card sold through this website cannot be returned/refunded.
Write a review
Your Name:
Your Review:
Note: HTML is not translated!
Rating:
Enter the code in the box below: